Regain control of your own time and increase your productivity and focus with BLACK's expertise.
About BLACK
'I cannot get around to the important things'
You work all day and you are busy, but at the end of the day you do not feel like you have really done something. You are caught up in the daily hustle and bustle and you are not getting around to the important things. You seem to be busy with just answering emails and putting out fires. You wish you could work on other things, that are important to you.
Does this sound familiar? You are not the only one!
Your way to productivity
Because of the daily hustle and bustle, many people no longer see the bigger picture. This creates stress, insecurity and the feeling of always playing catch-up. How great would it be to have someone that helps you structure and prioritize your work and your life? Someone that draws up a plan with you, so you can regain control of your work and your life?
The driving force behind BLACK
Emeli Colen, the productivity coach of the Caribbean, is that person. It is her mission to make you work more productively and efficiently, so you regain peace, control and perspective. Only then can you give the attention needed to the things that really matter to you! Using her proven methods, like the worldwide acclaimed principle of Getting Things Done, she knows how you can regain control of your life.
Let's get started!
Are you ready to take matters into your own hands? You do not have to do this alone. After all, the best results are achieved together. Contact productivity coach Emeli immediately and together you can take the first step towards a more peaceful life where you are in control. What can BLACK help you with?
Do you really want to move forward with your productivity? Download our brochure for more information about our various courses.
Businesses and participants who preceded you…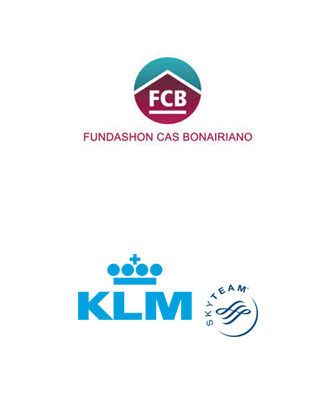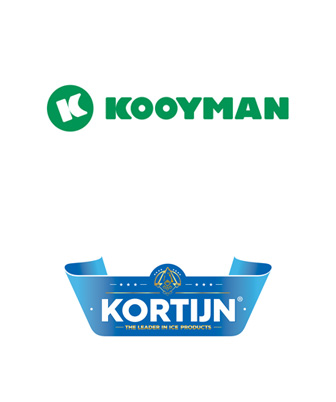 Less stress
"Learn how to distribute your energy better, so you can do more in less time. Don't let everything that comes at you control you, but stay in charge of your own time"
Achieving your goals
"Work effectively by setting goals. Gain perspective on your work and life and experience peace by putting everything in a trusted system"
Better and faster
"At BLACK we believe there is always room to be better and more efficient even when things are going well. The trick is to keep improving"
Flip-Thinking
"Change your perspective and mindset. Turn problems into challenges and threats into opportunities"
Productivity courses
In our fast paced, digital world it is more difficult than ever to stay focused on the things that need to be done. Distractions such as emails, text messages and push notifications, are constantly lurking. The consequences? Loss of control and overview, which makes you feel you are not working on the right tasks. So: it is important to make sure that you are getting the right tasks done.

BLACK's extensive selection consists of hands-on courses and workshops that help you and/or your team remain focused and teach you how to work more efficiently and effectively. The courses are completely adapted to your situation or your organizations, so you can apply what you learn.
A selection of our courses:
Getting Things Done®
Streamline Certified®
Challenge Accepted®
Touch typing for teenagers and adults with our online typing course
On top of our licensed courses, Emeli also customizes courses to your needs. Mind mapping, focus management, speed reading and Inbox to zero are just a few of the possibilities.
What do you need? Contact us without obligation and discover what BLACK can do for you. Or download our brochure with more information on our courses.
Getting Things Done
Getting Things Done gives you control of your work and your life and helps you to fully concentrate on doing what you want to do, when you want to do it.
In order to know what is most important to do, you need an overview of all things that could be done. Furthermore, you can only concentrate when you are not distracted by everything that requires attention, such as emails, other tasks or ideas you have.
Why choose GTD?
GTD is practical and can be used immediately.
GTD saves time.
Applying GTD improves productivity and reliability of the whole organization.
GTD ensures less stress, more productivity and time-saving.

Want to know how well you are doing with your control and perspective? In less than two minutes, the GTD-Q® will give you visual results. Take the test.
Our motivation? Emeli started BLACK out of her own enthusiasm to help you work more productively and enjoy again what you do! That is why our courses are rewarded with a 9. And Emeli herself? She gets an amazing 9+!

Our Getting Things Done open registration courses are given regularly: Check our current schedule here. For in-company courses, please contact us.
Click here for more information about our GTD courses or sign up directly.
Streamline Certified
Be honest: how often do you only half read through emails and miss things because of that? An endless stream of emails, text messages, social media messages and push notifications from websites: we are flooded with information every day. How do you make your messages stand out and grab the attention of others?
If you want your idea, presentation or email to stand out, it is imperative to communicate clearly and efficiently. When you improve the quality of the communication, you will get more results in less time.
Achieve more with Streamline Certified
The Streamline Certified method, offered by BLACK, ensures a more streamlined communication that grabs your reader's attention. During this course you will learn:
How to communicate clearly and effectively during meetings, in presentations and in email;
How to get more done in less time, using practical tools;
How to improve your collaboration with colleagues and clients and hence, raise your expert status.

Sign up for a course immediately! Check our current schedule and sign up using our online registration form. Or, download the Streamline Certified brochure.
Challenge Accepted
Do you accept the challenge towards a life with more peace, control and perspective?
Do you find it difficult to maintain your flow? Do you feel overwhelmed by the daily hustle and bustle and is it hard for you to concentrate?
With the 'Challenge Accepted by Emeli' course you regain control of your own time and schedule. This proven effective method, that consists of various building blocks, ensures you already achieve results in one day.
The Challenge Accepted building blocks:
Using practical methods, you learn how to remain focused and therefore increase your productivity.
Get the most out of your time with proven methods, such as speed reading, writing more efficiently and improving your typing skills.
Feel in control by doing things differently. In this course you learn, amongst other things, delegating effectively and the power of saying 'no'.
Create overview by using smart tools and applications and regain control of your schedule.
Moreover, on top of all the practical solutions in the field of working more productively, Challenge Accepted helps you experience harmony in your life. You learn how to reflect on your own situation, with attention to your work as well as your private life.

Are you ready to regain control of your own life? Then say "Challenge Accepted" and download our brochure for more information or sign up straight away. Check our current schedule here.
TypeWorld
Good typing skills may be the best way to save a lot of time on your productivity straight away. It ensures better performance, time-saving and focus on the contents. It also has a proven physical advantage, such as decrease in RSI complaints. In short: an effective typing course is an investment you will profit from daily.
Do you want to learn how to touch type?
TypeWorld XL is an effective typing course for young people (from age 14) and adults. The used method is easily accessible and teaches you in an effective way how to touch type with 10 fingers.
The advantages of TypeWorld XL:
Take the classes where and when you want to and at your own pace.
See your progress and results at any time.
Receive an official certificate.

With or without personal guidance
Do you have rock-solid discipline? Then it should be no problem for you to take this course with the virtual teacher. She will give you all the information you need to improve your typing skills the right way.

Yes, I want to sign up for the online course without personal coaching.
Or do you prefer personal coaching? This is also possible. When you choose the course with coaching, you get online personal coaching from a teacher.
Yes, I want to sign up for the online course with personal coaching.
Sign up now!
Are you ready to push forward with your productivity, with focus on what really matters? Take the first step today and contact BLACK's productivity coach Emeli Colen, or sign up now for one of the courses or workshops.
BLACK
info@blackcuracao.com
+5999 844 00 60